A-Z Local Garage Door Repair Oakland CA
Trained Garage Door Technicians in Oakland CA
One of the reasons to choose our services is the quality of our people and the investment we make in their training. Our garage door technicians have a wide range of experience and very good customer service skills. They can help you fix anything that's broken on your garage door, from springs to tracks or worn off panels. Our garage door repair Oakland CA services employ only certified staff, so they are good even from before being trained by us.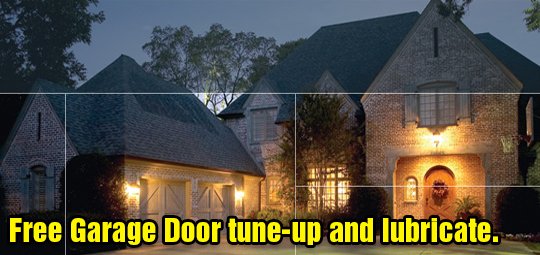 Garage Door Installation / Replacement
If you may be able to do minor repairs by yourself, when it comes to installing a new garage door or replacing the old one, this is a big project and it's hard to do it without having the required tools and good technical skills. Besides, you need to know very well the type of door you're going to install. If you don't have the time to learn such skills, just give us a call. Our professional staff will come to you with everything needed for a smooth installation of your garage door.
How Garage Door Springs Work
Garage door springs are the parts that make the garage doors move. There are two types of springs: torsion springs and extension springs. They are tightly wound, so they operate under a lot of tension. Although they may seem harmless, this tension makes them extremely dangerous in case one of them breaks suddenly. Fixing a garage door spring is one of those tasks that are better to be left to the professionals. Qualified technicians know very well the danger of such a spring, they know how to remove them and how to inspect them in order to determine their degree of wear.
How Garage Door Openers Work
Garage door openers are motorized devices that open and close the doors for you. They can be controlled by switches installed on the garage wall or by remote controls. What few people realize is that the power to lift the garage door doesn't come from the opener and its motor, but from the counterbalance springs that are attached to the door. This is another clear warning to stay away from those springs in case you are a do-it-yourself type of person.
Garage Door Safety and Security
Your safety and security are as important as your convenience if not even more important. This is why you need to take a few measures in order to avoid incidents. The garage door opener switch should be installed at a height out of the reach of small children in the household. All springs, cables, rollers and pulleys need to be inspected monthly and replaced if there are signs of wear.
When closing your garage door, always check that it closed completely. If it didn't go all the way, it is very easy to open by an intruder, as it will slide back at the slightest push.
Panel doors are dangerous for small children, so you need to explain this clearly to your little ones or, even better, buy a model of door that doesn't have dangerous panels.

The Brand We Work With
Genie
Lift Master
amarr.com
chiohd.com
raynor.com
clopaydoor.com
haasdoor.com
doorlinkmfg.com
How To Do Maintenance On Your Garage Door
Apart from the visual inspection of all elements of your garage door which you should perform every month, you can do some simple maintenance tasks like lubricating squeaky parts or cleaning the tracks. The door opener needs the same type of maintenance consisting of regular cleaning and lubrication. If the visual inspection reveals any weatherstripping along the sides of the doors, remove it carefully and consider adding new one, so that your door maintains its insulating properties.
What Should You Demand From The Installer And Manufacturer?
The company which is going to instal your garage door will give you instructions of use and rules for a correct maintenance. Such rules should also be provided by the manufacturer of the door, so that users know what to replace and when and how to do the troubleshooting before calling a professional to help them. Our garage door repair Oakland CA technicians are all instructed to give training to the beneficiary, so that the risk of incidents is minimized.
A-Z Garage Door Repair Oakland CA Company

Our professionalism and expertise recommend us as one of the best choices for all your garage door repair needs. We have a very long experience in this industry, state of the art equipment and tools and very well-trained staff, ready to assist you with any repair work or with new installations or replacements. We can also assist you in the process of buying a new garage door, so that you can make an informed choice of one option over another. Our current customers recommend us warmly and this makes us very proud and willing to become even better.
All About Choosing The Right Garage Door Service Oakland
If you search for "garage door service Oakland", you will immediately see that there are many services out there that offer garage door services in Oakland. And while it's very tempting to hire the first company that comes up in the search results, specifically, on the directory-type listing found below the search bar, the thing about search engine results is that the top results are not necessarily the best ones.
And so it goes. If you are like most people, you obviously want to hire a garage door service Oakland company that offers the best service at the lowest possible price. While some people immediately judge the top results as the one that offers the most value for your money, the fact is that sometimes it's not true. Even with companies that have five-star ratings and enjoy mostly positive customer reviews, there is no guarantee that you garage door will be fixed professionally and that you will not be overpaying the guy who did it.
This is because, as shameful as it is, the star ratings and customer ratings that you will find on Google local search can be bought. In other words, they can be faked, although it does NOT mean that they all area.
If you want to find the best garage door repair, always make sure to cross-reference the information you find on Google. Currently, Zion Garage Door is at the top of the local search results with five-star ratings based on Google's guarantee. Verify the information by checking out the company on Yelp.com, which is arguably the best site to go to for finding local businesses. Also, ask your friends and family if they've ever heard of it. If not, call the company and ask for their license number.